Innokin continues to invade the world of electronic cigarettes and unveils the Gozee Vape kit by Innokin.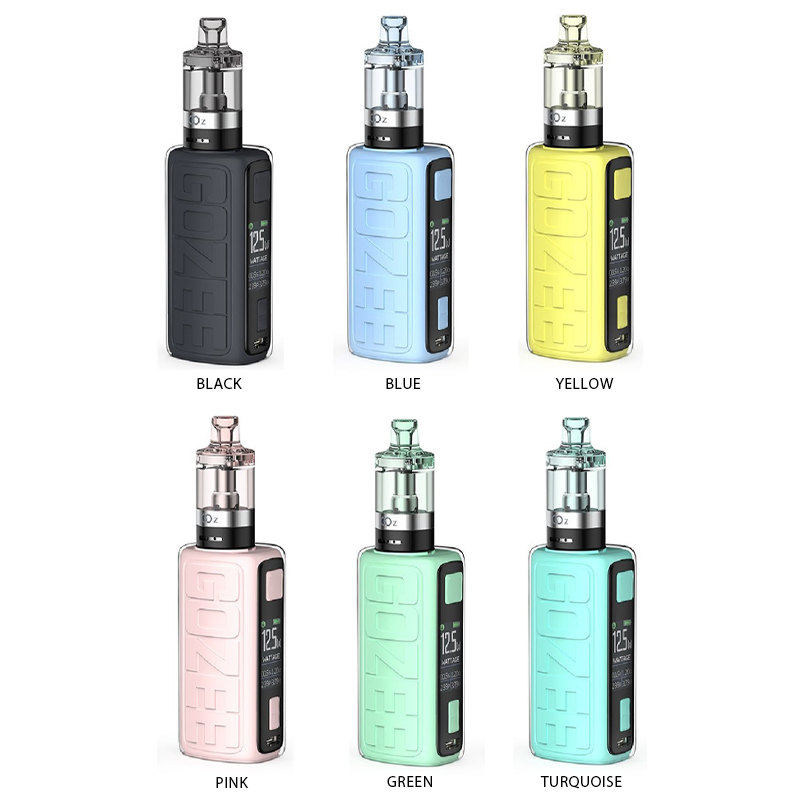 Equipped with an integrated 2100 mAh battery, the Gozee box has a USB-C port which ensures fast and secure charging. Compact and colorful, the Innokin box can manage power over a range of 6 to 60 watts. Huge advantage, a screen is present on the edge of the mod and allows you to read a multitude of information.
Above the Gozee box takes place the Innokin Go Z+ sub ohm tank which can receive up to 3.5 ml of juice. Equipped with top filling and adjustable airflow, the GoZ+ is able to accommodate all Zenith coils.Thanks to the Gozee Innokin kit, vapers will be able to enjoy a faithful restitution of flavors and an enormous production of vapor!
More e-cigarette reviews for you to read and pick your favorite one.
You may also like:
esco bars mega
novo 4 pods and coils