With the Blaze RTA,ThunderHead Creations presents their impressive dual-coil RTA,which was designed together with the Youtuber Mike Vapes and not only impresses with its high-quality workmanship made of stainless steel and borosilicate glass.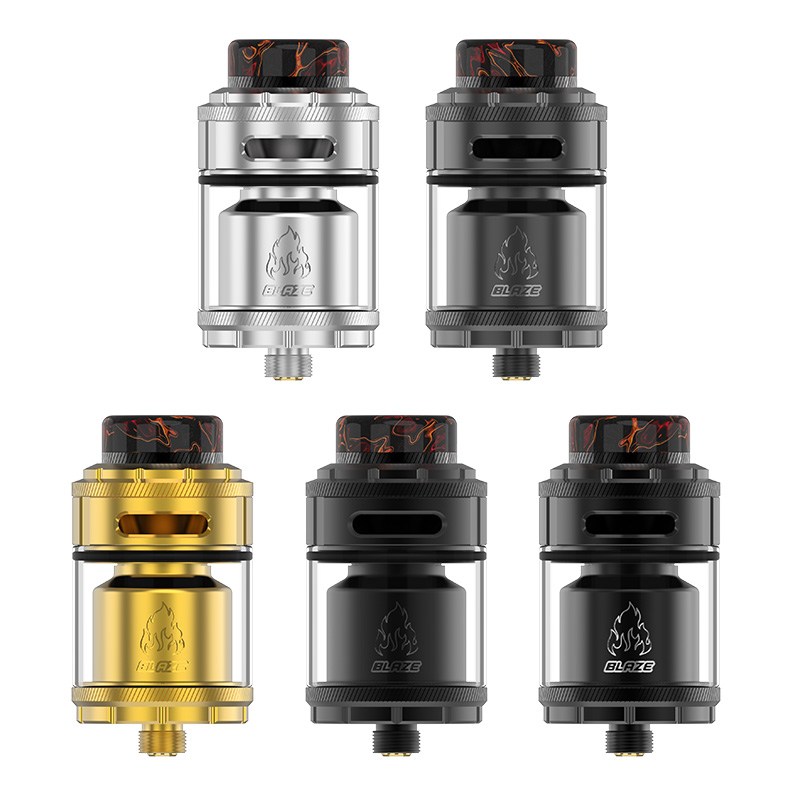 In addition to the 2.0ml standard glass,a 5.5ml blaze RTA bubble glass is also included in the scope of delivery and the filling is quick and clean thanks to the convenient top-fill.
The innovative "WOW"Dual-Coil Postless Deck allows easy installation of two coils and also offers space for large custom coils.
A highlight is the leak-proof top-to-bottom airflow,which draws in the air through powerful air inlets below the top cap and guides it through the double-walled evaporate chamber down to the deck.Here it flows optimally outlets and ensures huge clouds and an impressive taste that is second to none.
Go to best online vape store to buy.
You may also like: