Perhaps you have purchased many disposable kits that you throw away when you are finished. However, some users may feel it is too waste to discard them. So with these users in mind, Elf Bar has designed a reusable mod. I am sure this design will win the hearts of many disposable vapers. So how does Elf Bar Elfa Kit present itself?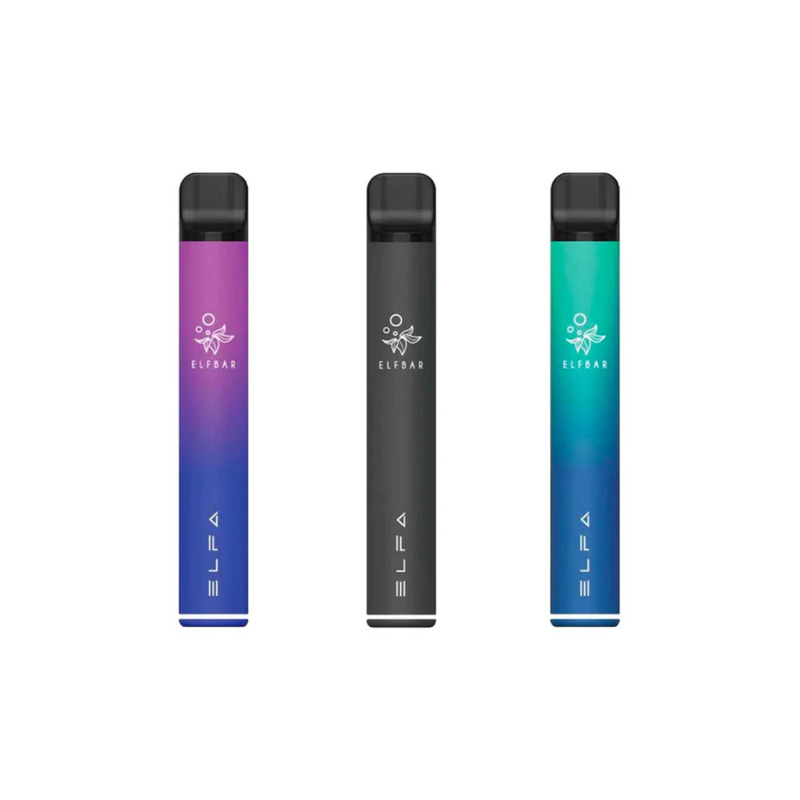 Being a recyclable product, the Elfa mod is rechargeable, you just need to use the type-c port on the bottom to do so. No more feeling bad about throwing the mod away after using it for too short a time. The Elf Bar Elfa pod is pre-filled with e-liquid and is TPD compliant at 2ml. The bottom is attached by magnets so you can replace it at any time.
You may ask what the advantage of this product is, and I will tell you that Elf Bar Disposable Pod allows you to experience multiple flavours without dropping the mod. This offers you 11 flavours, including Blueberry Sour Raspberry, which not only gives you the freshness of blueberries but also the sweetness of raspberries, and the taste will stay with you.
Strawberry Ice Cream delivers a sweet and refreshing strawberry flavour with the cool taste of ice cream, a wonderful combination. Blue Razz Lemonade blends the acidity of lemonade with the sweetness of blueberries. The overall taste is very refreshing. Of course, there are many more flavours to try.
The 20mg nicotine content brings you both the pleasure of enjoying the rich flavour and the thrill of vaping. Isn't it tempting? With a 500mAh internal battery powering the unit, you don't have to worry about running out of power too quickly, improving your satisfaction and security by recharging. Each flavour pod offers up to 600 puffs.
600 puffs are not the end, but a new beginning. This means that you can again choose more flavours that you want to try.
Sophisticated yet minimalist design in an easy-to-carry size. A disposable vape so special that the courage to try it opens the door to a new world.
We also suggest you:
smok rpm 3 meshed coils
elf bar 600 flavours review