Yocan UNI Pro is a portable and versatile Vaporizer Mod for oil cartridges.When you're done with it, you'll never use another Vape Pen, and this cheap mod is enough to replace them.Let's take a look for it.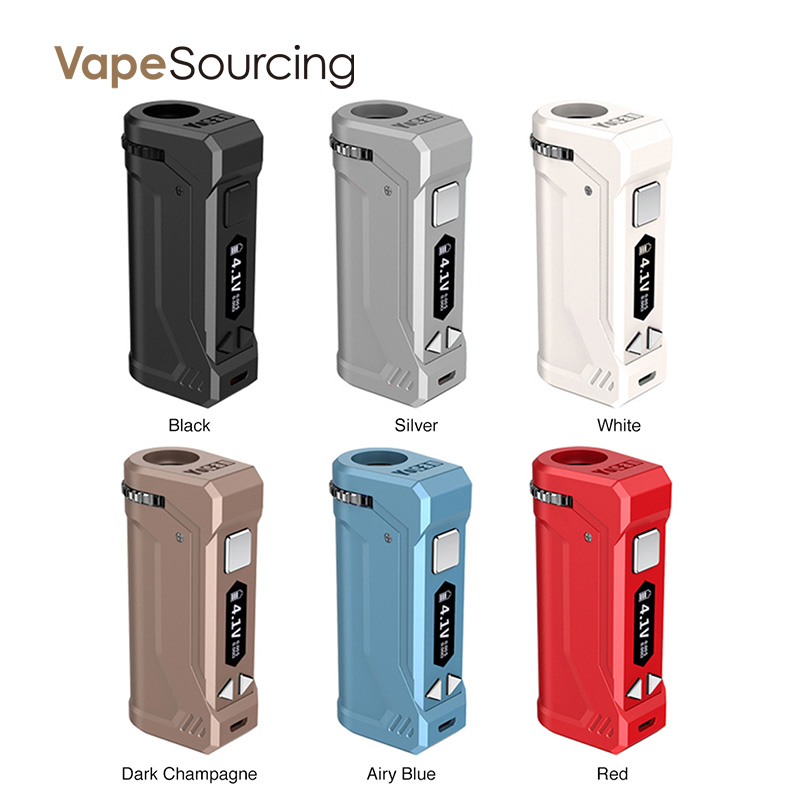 Parameters
Size: 75.5 * 36.5 * 25.7mm
Battery: Built-in 650mAh Battery
Variable Working Voltage: 2.0V-4.2V
Display: OLED Display
Charging Port: Micro USB Port
Protection: No-Loaded Protection, Short Circuit Protection
Colors: Black, Silver, White, Red, Airy Blue, Dark Champagne
The UNI Pro is a full-featured 510 threaded battery with all the power features of the Trapp vape pen, but it also has mechanical adjustments that give your cartridge an accurate and hidden fit.UNI Pro will completely take customization and personalization to the next level.
The UNI Pro Vaporizer Mod is also powered by a built-in 650mAh battery with variable voltage.The Uni PRO features an OLED readout that clearly shows you where your power is set.
If you want to know more details,please go to best online vape shop.
You may also like:
smok g priv pro
voopoo musket 120w