The Disposable vape category has always been very popular, as it is easy to use and many people choose it as their first e-cigarette. We're going to take a look at the new Lost Mary BM600 Disposable Pod.
How does this vape look like?
This device has a streamlined design that feels comfortable in the hand. The body size is small and very cute. It is also very light in weight and you can even hide it in your hand. The colors are very nice and each model comes in a premium gradient of two colors.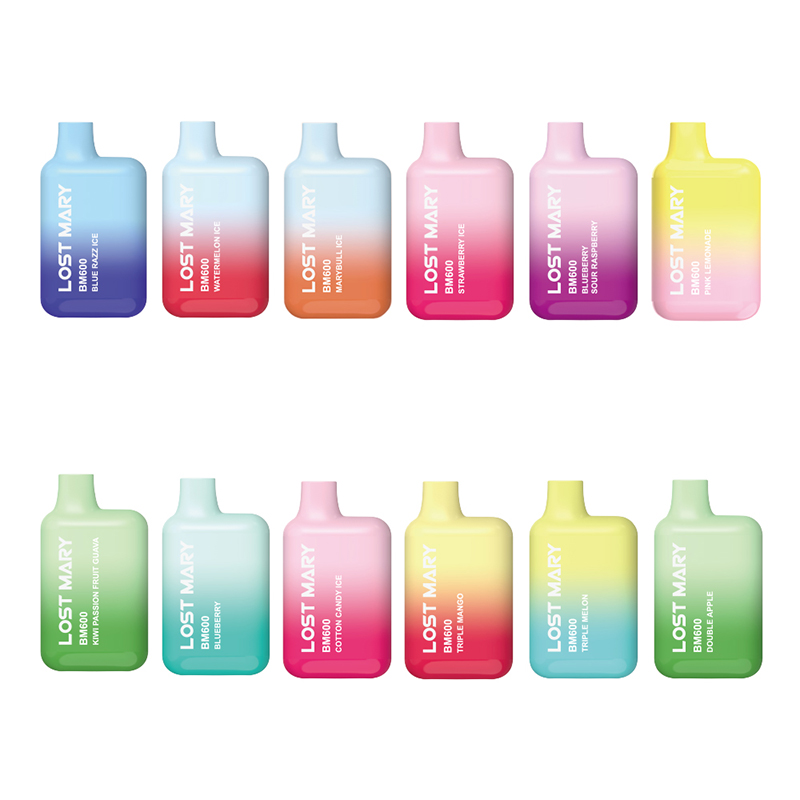 What Flavours of Disposable Vape can I Buy?
There are 12 flavors to choose from Blue Razz Ice, Blueberry, Blueberry Sour Raspberry, Cotton Candy Ice, Double Apple, Kiwi Passionfruit Guava, Marybull Ice, Pink Lemonade, Strawberry Ice, Triple Mango, Triple Melon, Watermelon Ice. Rich and pure in flavor, if you like the taste of fruit you won't want to miss this.  With 20mg of nicotine salt per serving, if you're keen to try a product with nicotine salt, try this disposable vape first.
How does the Lost Mary BM600 Disposable perform?
It is powered by a 550mAh battery and the pre-filled 2ml of vape juice can provide up to 600 puffs. There's no need for a button or anything like that, just a direct vape to activate it. As a disposable device, you can simply throw it in the trash when the battery runs out. So we recommend buying more than one at a time! You can buy this cost-effective disposable cigarette at vape shops uk online cheap.
QUICK LINK: https://vapesourcing.uk/lost-mary-bm-600-disposable-pod.html