If you are seeking for pod kit with breakthrough,buy SMOK Novo 2S Pod kit 20w is your need.Novo 2S lines and features are symmetrical and harmonious. The ultra-thin design makes the overall size pleasing to the eye. The sleek body's ergonomics allow for a simple grip and comfortable one-handed operation.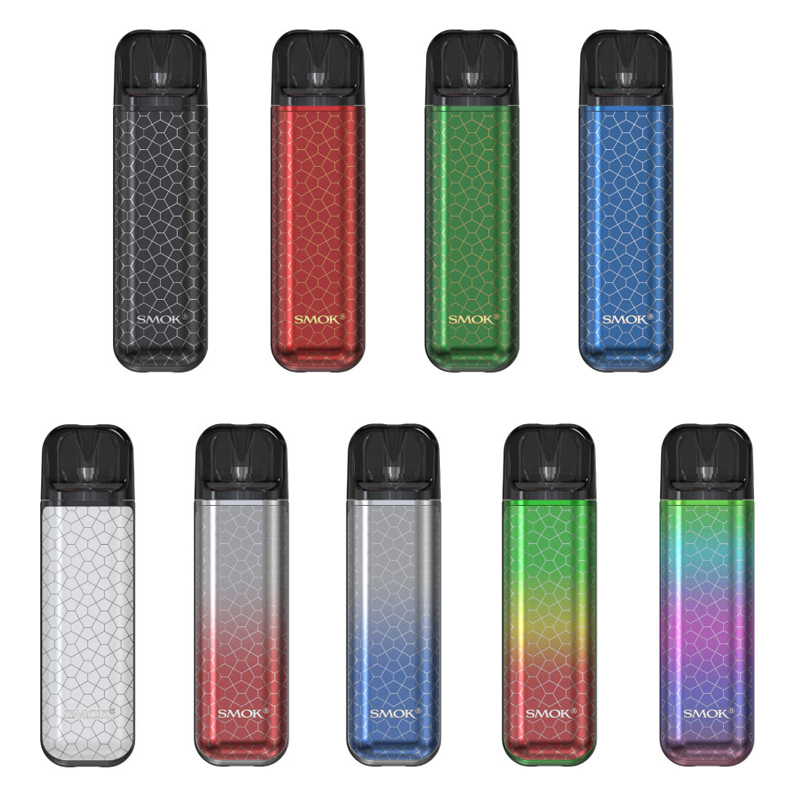 SMOK Novo 2S Kit SPECIFICATION
Size:24.514.591.55mm
Weight43g
Battery Capacity:800mAh
Standby Current
<20A (No-load)
<50UA (Load)
Input Voltage:3.3V-4.2V
Output Voltage:3.0V-3.5V
Output Wattage:4W-20W
Resistance Range:0.6ohm-2.5ohm
Charging Current:MAX: 0.5 A
Charging Voltage:5V±0.2V
Overcharge Voltage:4.3V±0.05V
Overdischarge Voltage:2.4V±0.05V
Overcharge Current:1A±0.6A
Check the Vape SMOK in stock Novo 2S,the tiny LED indicator is hard to detect because it's invisible and shows up when you need it. With three colors of light (green, orange and red), the battery's horizontal state is at your fingertips. Smok Novo 2S comes with a built-in 800mAh battery and two Novo 2 transparent pods (0.9 ohm mesh coils), which is perfect for MTL lovers to enjoy the purest flavor. There are two air tanks on either side of the top of the Novo 2S, creating a bilateral U-shaped air channel that greatly increases air intake for a smoother taste.
The mesh coil is composed of multiple octagons with stable structure, making the mesh wire heating element faster and more evenly. Each drop of electroliquid can be fully heated through these grids to obtain a more delicate atomization effect and restore the original electric liquid flavor. Let Novo 2S shine with you. Innovation continues to change the vaping experience!
This is a pod kit you look simple, but actually not simple, see here you are still not impressed?Hurry to vape online store to get cheap vape.
You may also like: