Buy cheap VOOPOO V.THRU Pro uk is a stylish and ultra-compact pod system.Powered by a built-in 900mAh battery, its power output can up to max 25W. V.Thru Pro is equipped with the famous GENE chip, the output voltage is constant, to ensure the consistent atomization of nicotine salt, providing a fresh and pure taste experience.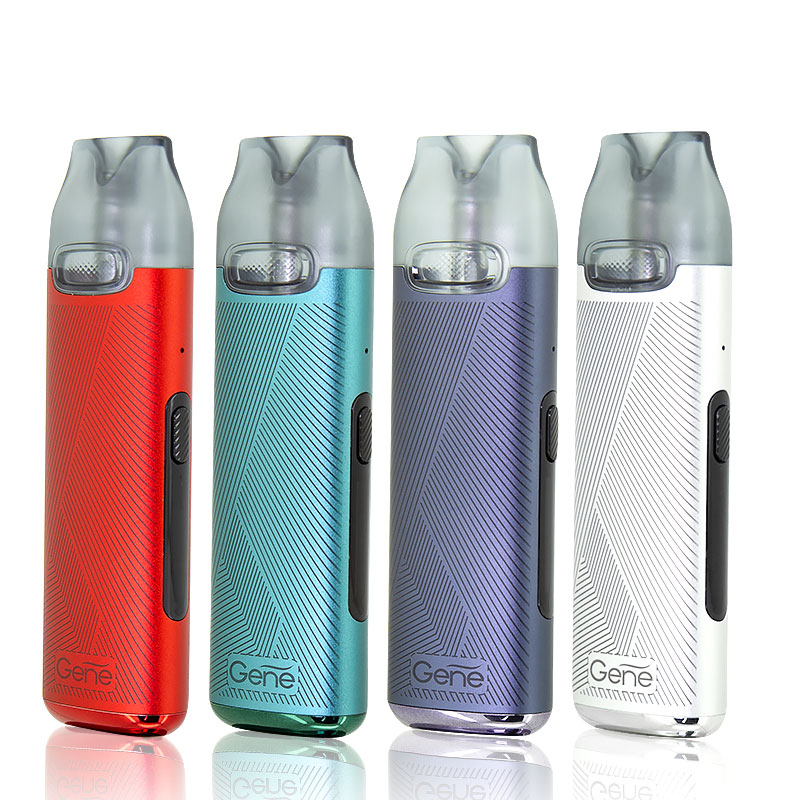 SPECIFICATION
Name:V.THRU Pro
Size:28.5mm(Width) x 95.5mm(Height) x 14.9mm(Thickness)
Material:Aluminum alloy
Weight:44g
Battery Capacity:900mAh Built-in Battery
Output Power:5-25W
Resistance:1.2Ω & 0.7Ω
Pod Material:PCTG
Capacity:3ml
Colors:Space Gray, Red, Neon, Rosy, Green, Silver
V.Thru Pro pod kit uk online for sale is made from lightweight and textured aluminum alloy. The device has a well-textured case and weighs just 44 grams.It is small in size, light in weight, easy to put in a pocket, anytime and anywhere to enjoy the fun of e-cigarette.Additionally, a 0.69-inch OLED screen is integrated on its thinner side to display power and resistance in real-time, recording the total puff and the duration of each puff.
The Voopoo V.Thru Pro is equipped with a 3ML pod and refilled through the bottom fill port. It features a fixed coil, so you'll need to replace the entire pod. The pod features magnetic suction, double fastener clasp, and an ultra-simple slot clasp design that makes it easier to insert and remove the pod. It also utilizes a separate and unidirectional condensate to prevent leakage. The kit has two coil options, 0.7 ohm mesh coil and 1.2 ohm conventional coil.If you wanna a best vape kit,don't miss it and visit best online vape shop uk.
You may also like:
aegis legend 2 uk
geekvape obelisk uk