The newly released koko prime uk, Uwell Koko Prime is even more beautiful than previous releases!Releases after the new version Caliburn, Caluburn G, both new versions use the same Caliburn G cartridges and coils, making both of these POD suites cost effective!
Both products are identical in the following aspects :2ml POD capacity, top fill, draw activation and total color.The new Uwell vapes Koko Prime is slightly larger, but has more battery capacity than the original Koko.The Koko Prime coil has lower resistance.The Caliburn Koko Prime has a larger built-in 690mAh battery that uses A faster, more convenient Type-C port and can be fully charged in less than an hour on A 1.6A charge.Its air switch design allows you to vaping directly, without holding any buttons.The new feature of the Caliburn Prime panel is replaceable.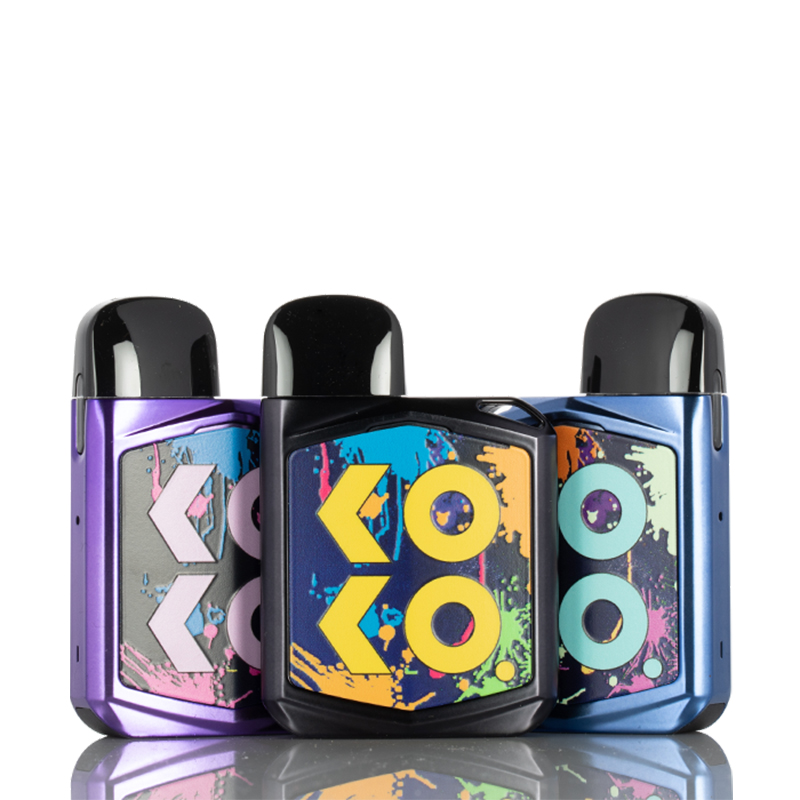 And the most unique thing is decorative panel of Koko Prime.The panel is amazing, so you can change it to suit your needs.uwell vapes Caliburn Koko Prime panels come in 6 beautiful colors and it's time to replace your Koko Prime kit with new clothes.If you don't like these panes and prefer some simple colors, you can take the panel off and this Koko Prime Kit is still pretty in your hand!I think you want it, too.Please visit vapesourcing.uk to learn more.
SPECIFICATION
Material:PCTG, PC+ABS
Size:68mm × 45.6mm × 16mm
Battery Capacity:690mAh
Maximum Wattage:15W
E-liquid Capacity:2ml
Filling Type:Top Filling
Coil Resistance:UN2 Meshed-H 0.8 Ω (Sold Separately) / 1 Ω(Pre-installed)
Colors:Purple, Blue, Grey, Black, Christmas Limited Edition(New Color)
Quick Link:https://vapesourcing.uk/uwell-caliburn-koko-prime-kit.html