The new vape is coming soon.It's VOOPOO Drag 3 Kit which has a newly upgraded Gene. Fan 2.0 chip that has a responsive and fast boost that can reach super output mode. There are two 18650 batteries in the mod , can produce the power up to 177W for powerful performance.
The TPP atomization system is also an attractive point to you.This system can produce pretty dense clouds and bring out the wonderfully smooth taste of the E-liquid. Drag 3 has all PnP series coils are available for, specially the newly designed coils which produce more flavor than the PnP VM6 coils.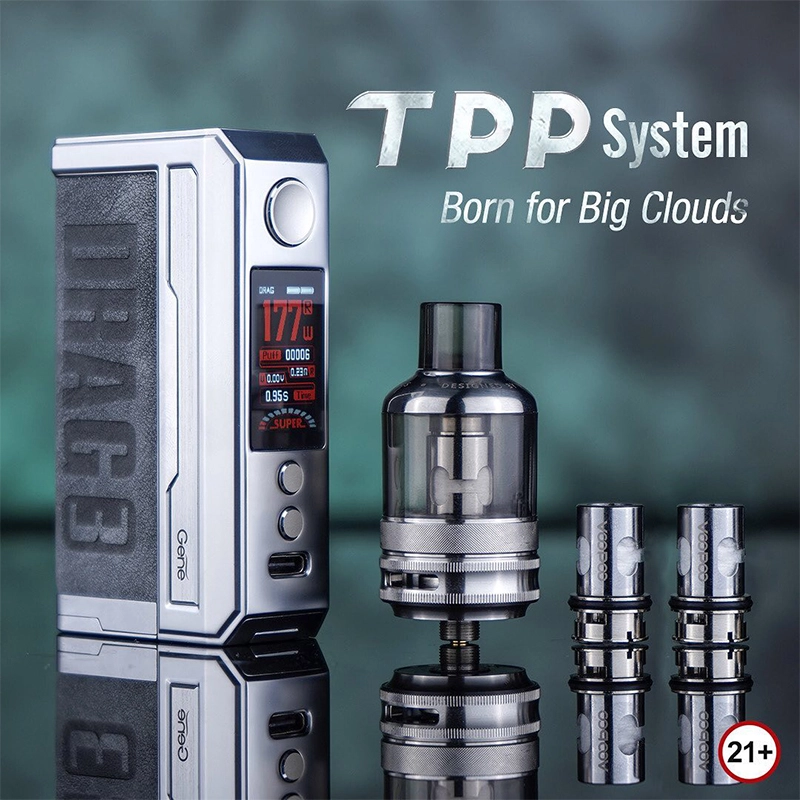 Except its excellent functional, the appearence is very visually appealing with a combination of soft leather and polished steel for a premium feel and new colors to choose :Classic, Vintage Brown, Galaxy Blue, Vintage Grey, Marsala . Drag 3 is a perfect upgrade version ,can be purchased in the vapesourcing .uk .
Features
• Elegant Design
• GENE.FAN 2.0 Chip
• Dual 18650 Batteries
• Max 177W Output Power
• 0.001s Extreme Ignition
• Innovative Super mode
• New Coil Bring Better Flavor
• TPP Atomisation System