The latest Friobar 500 Disposable Camouflage is designed by Freemax.The shape is unique and eye-catching, I wonder if the design is inspired by military themes, the camouflage style graphics, the overall look of a rocket.It was a real stunner.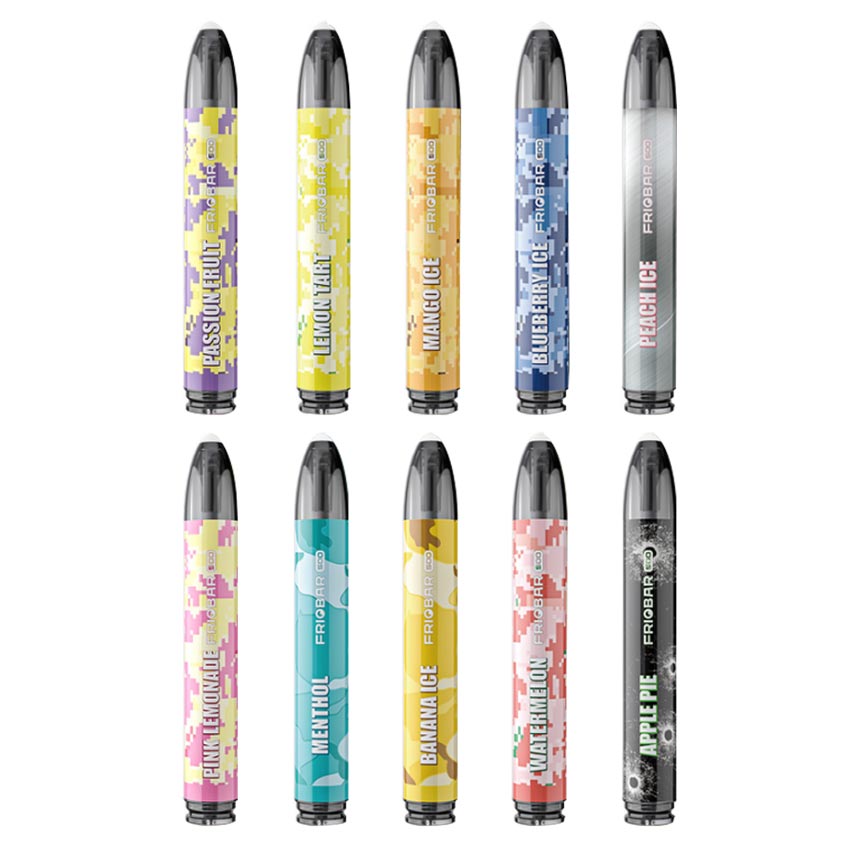 SPECIFICATION
Size: 107 * 15.2mm
Pod Capacity: 2ml
Total Puff: About 500 puff
Nicotine Content: 2% nicotine salt
Material: Tea Fiber Cotton + Stainless Steel
Battery Capacity: 400mAh
Coil Resistance: 1.4ohm
Max Output Power: About 9.3W
Output: 3.6V constant voltage output
How does the features of cheap vape Freemax Friobar 500?It uses FM SaltCOIL TECH and Tea Fiber cotton that providing you with a powerful throat hit and a long lasting taste.Friobar 500 has a 2ml e-juice with 2% nicotine salt.It comes with a 400mAh internal battery that can give you about 500 puffs delicious flavor.
If you are seeking the portable and beautiful disposable vape,go to vape shop online to get it.
You may also like:
flum float
DDVAPOR DDZE Disposable