The RINCOE Jellybox 228W uk offers high power output. It adopts 100% transparent design, which is composed of transparent Jellybox module and transparent Jellytank. Rincoe Jellybox uses a transparent PC shell and zinc alloy frame to make the whole kit visually striking. The interior and battery packaging of the mod can be seen directly from the outside. Jellybox's innovative design sets it apart. The body is compact in size while providing comfortable grip.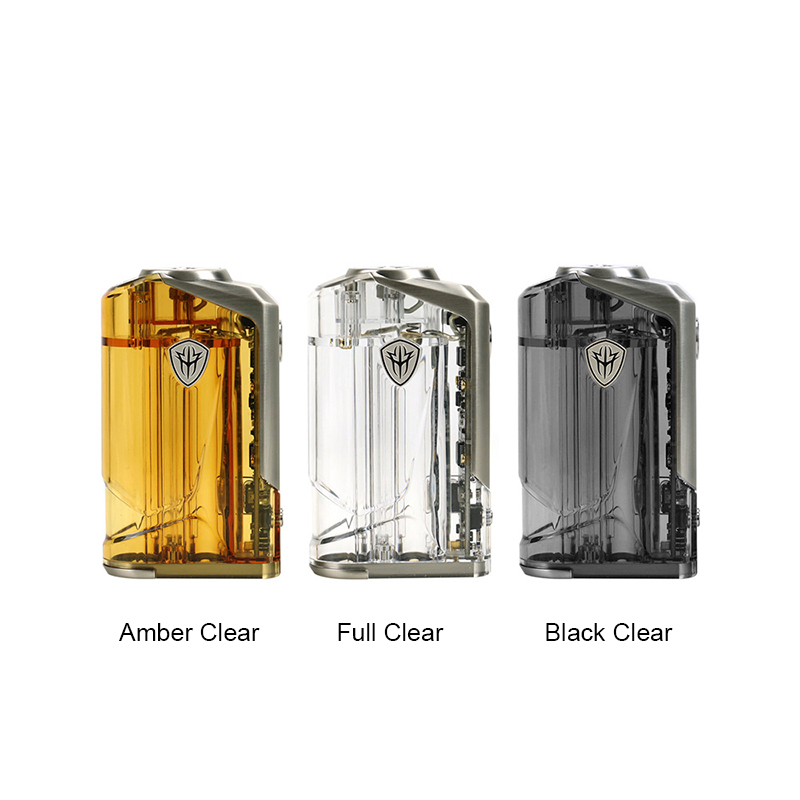 The complete control panel includes a round fire button, a display screen, and a pair of adjustment buttons.The mod is powered by two 18650 batteries with a maximum power output of 228W.To access the battery compartment, simply press and open the cover at the bottom of the device.
In addition, the Jellybox Box Mod uk comes with a quick 5V/2A charge via Type-C USB port, so you can spend less time charging.Jellybox's transparent panels are flanked by six LED lights that can change color by changing the UI Settings.To turn off the LED light, simply press the Fire and Right buttons simultaneously in vw mode.Please click uk vapesourcing to learn more.
SPECIFICATION
Size:925427mm
Material:Zinc alloy&high end PC
Battery using:Dual replaceable high-rate 18650 cells (battery not included)
Power range:1-228W
Input voltage:6.0-8.4V
Resistance range of atomizers:0.08-5.0ohm(VW mode); 0.05-3.5ohm(TC-NI/TI/SS)
TC mode supports:Ni200/Ti/SS
Temperature Control Range:200-600°F(100-315°C)
PCB Efficiency:95%
USB Charging:5V/2A
Max output current:50A
Max output voltage:8.4V
Protections:Over-heating/Reverse Battery/Overload/Short-circuit/10 Seconds Cut-off/Low Voltage protection
Three colors:Full Clear / Amber Clear / Black Clear
Quick Link: https://vapesourcing.uk/rincoe-jellybox-mod.html