Lost vape has been working hard to make and research better vape devices, and with constant exploration and innovation, the URSA Mini 30W Pod Kit was born." The "Mini", as the name suggests, is a small, compact and lightweight kit that is easy to carry and can be hung on a cord.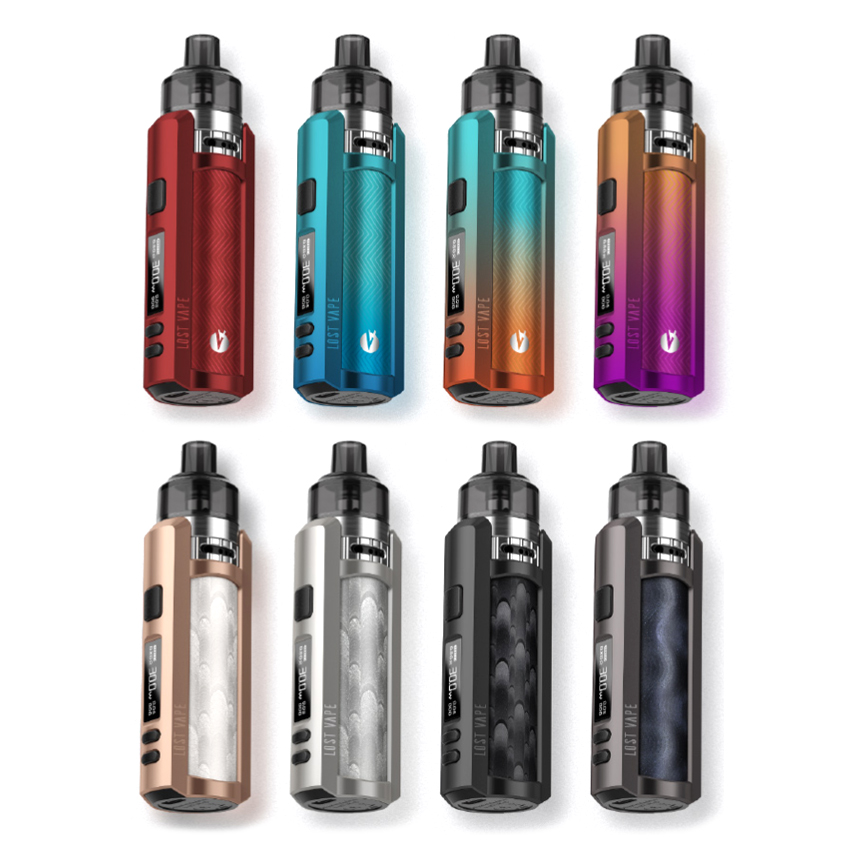 Lost Vape Ursa Mini Pod Kit SPECIFICATION
Body Material:Zinc Alloy & Stainless Steel
Dimension:30.726107.22mm
Battery:1200 mAh Built-in Lithium Battery
Screen Pixel:0.69″
Power Range:5-30W
Pod Capacity:3mL
Battery Voltage:3.0V-4.2V
First impressions of the URSA Mini 30W pod mod kit for sale are that it has a very nice looking layer design that looks gorgeous in the light. This, combined with a satin finish, gives it a clean look with no sign of fingerprints and a smooth surface that still retains its grippy.
Despite its relatively small size, the URSA Mini 30W still has a 0.69-inch display and a 1200mAh Lithium internal battery.The small display is sufficient to provide the data you need and can be read clearly.The output range is 5-30W.
Lost vape is Compatible with UB Lite Coil.Under the magnetic pod there is a double-slotted airflow control ring that delivers the controlled airflow to the center of the coil and provide excellent vapor and flavor.
Don't hesutate any more,click vape shop online to buy.
You may also like:
drag x professional
air plus vape