Vandy Vape Pulse V2 BF uk is the best and unique Squonk Box Mod for squonk fans, what kind of a machine is it? Let's find out.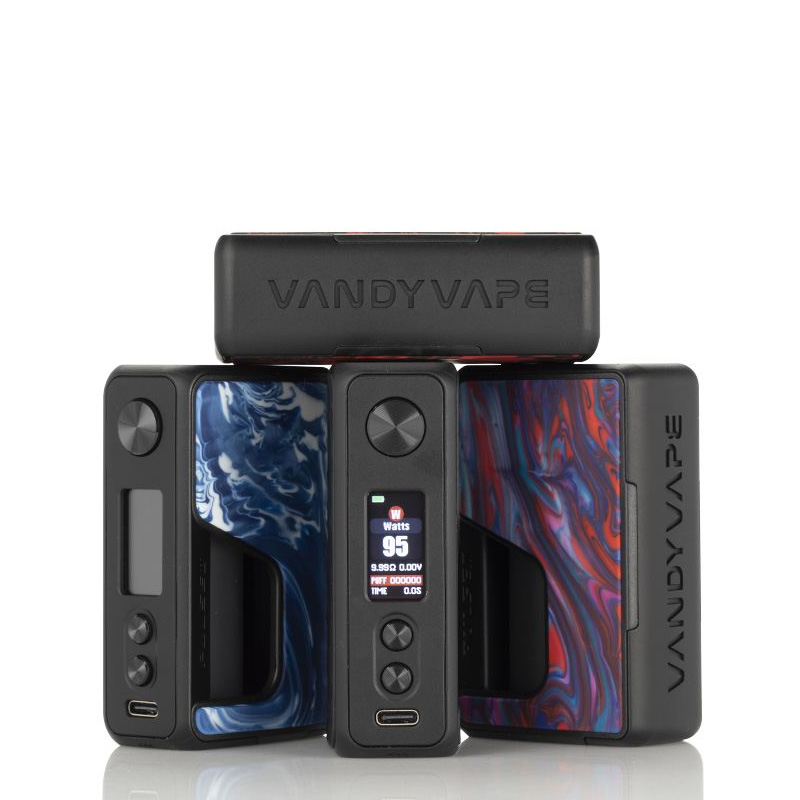 At first glance, the Vandy vape uk in stock Pulse V2 looks very similar to the original Pulse Squonker and the newer Pulse 80W mod. That's not surprising, considering how popular both devices are; It makes sense for VandyVape to keep the original iconic design. ABS plastic is making a comeback, too, light and durable as ever.
SPECIFICATION
Size:82.3mm(Length) x 28.4mm(Diameter) x 54.7mm(Width)
Battery Type:1 x 21700 / 20700 / 18650 (Not Included)
Power Range:5-95W
Operating Voltage:3.2-4.2V
Coil Resistance:0.05-3ohm
Charging Port:Type C Port
Charging Port:Micro USB
Bottle Capacity:7ML
Colors:G10 Obsidian Black, Rainbow Resin, Sky Blue Resin, Flame Red Resin
Measuring 82mm x 28mm 55mm, the Pulse 2 is currently available in six different designs, including three types of resin panels, two types of carbon fiber, and one obsidian pattern. However, if this is anything like previous Pulse mods, we'll have plenty of decorative panel design options to choose from in the near future. One of the coolest features of The Pulse Line is the interchangeable panel, which makes it easy to personalize your mod.
From the top, we have a classic fixed pin 510 connection with a protective stainless steel plate.The control panel is very similar to the Pulse BF 80W, the only differences being the larger display on the V2, and the USB-C charging port instead of the Micro-USB port.At the bottom of the Pulse 2, we found one of its most innovative features — the bottom fill port.
If you're interested in it,please click best online vape store to learn more details.
You may also like:
geekvape aegis l200
vinci 2 in stock