If you are looking for which vape kit to buy, trust me, the Eleaf iStick P100 kit UK is a great option.The device is suitable for sub ohm vaping.In general, compared with other vapes, the operation is relatively simple.But it can provide you the wonderful experience.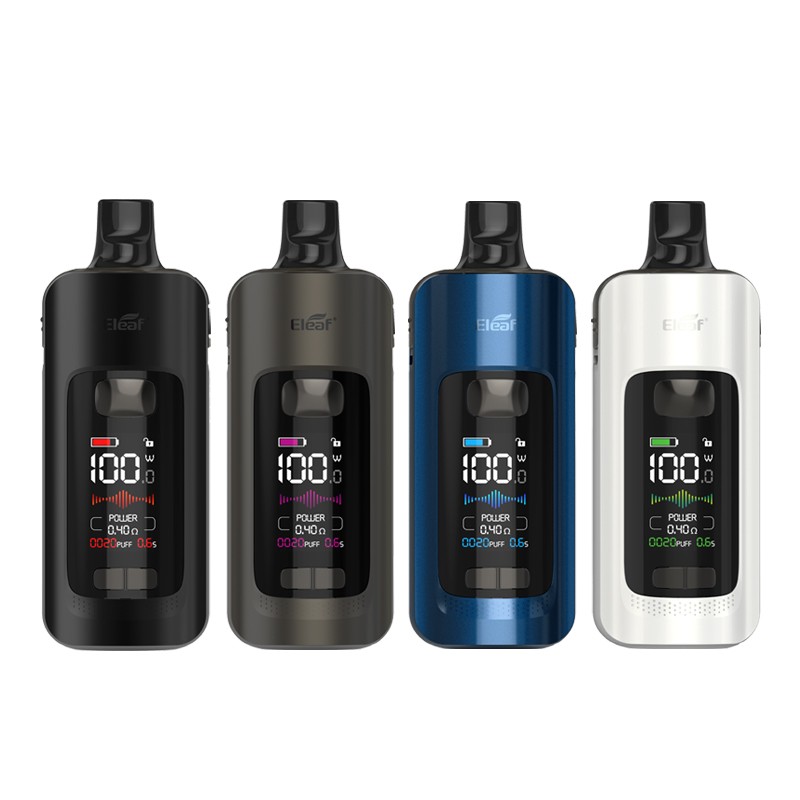 The iStick P100 pod kit UK comes with a smart mode, which means the kit will immediately recognize the coil you have installed and will choose a compatible wattage. This not only greatly reduces setup time, but it also takes away all the guesswork of wattage options. You can also choose the variable power mode, so you can manually select a power output for personalization. Full-color screen and simplified menu system ensure clear and easy to perform Settings and adjustments.
It is capable of delivering up to 100W of power and has a durable 3400mAh built-in battery, the combination of which ensures the high wattage of the e-cigarette and a kit for longer endurance.
Each P100 pod uk can hold 2ml of e-liquids and is easily filled due to the side filling ports of each P100. The transparent design allows you to see the remaining amount of e-liquid in a timely manner.If you want to learn more about it,you can go to online vape shop uk.
SPECIFICATION
Size:39.6mmx29.5mmx106.4mm
Battery Capacity:3400mAh
Cartridge Capacity:4.5ml/2ml
Max Wattage:100W
Charging Current:5V/2A (USB-C)
Screen Size:1.14" TFT
Cartridge Material:PCTG
Mod Material:Zinc Alloy+PC
Coils:Eleaf GZ 0.2Ω Coil (Kanthal, DL, 45-65W); Eleaf GZ 0.4Ω Coil (Kanthal, Half-DL, 20-35W)
Colors:Pearl Blue, Matte Black, Matte Gunmetal, Pearl White
You may also like:
geekvape legend 2
jackaroo pod mod