The Kroma 217 Vape Kit silver and carbon is a noble and tough new addition to the Innokin family.It made of Zinc alloy,smooth and fingerprint free.The whole look is exceptionally eye-catching, even the adaptable Z Force Tank.How exactly does it work, let's find out.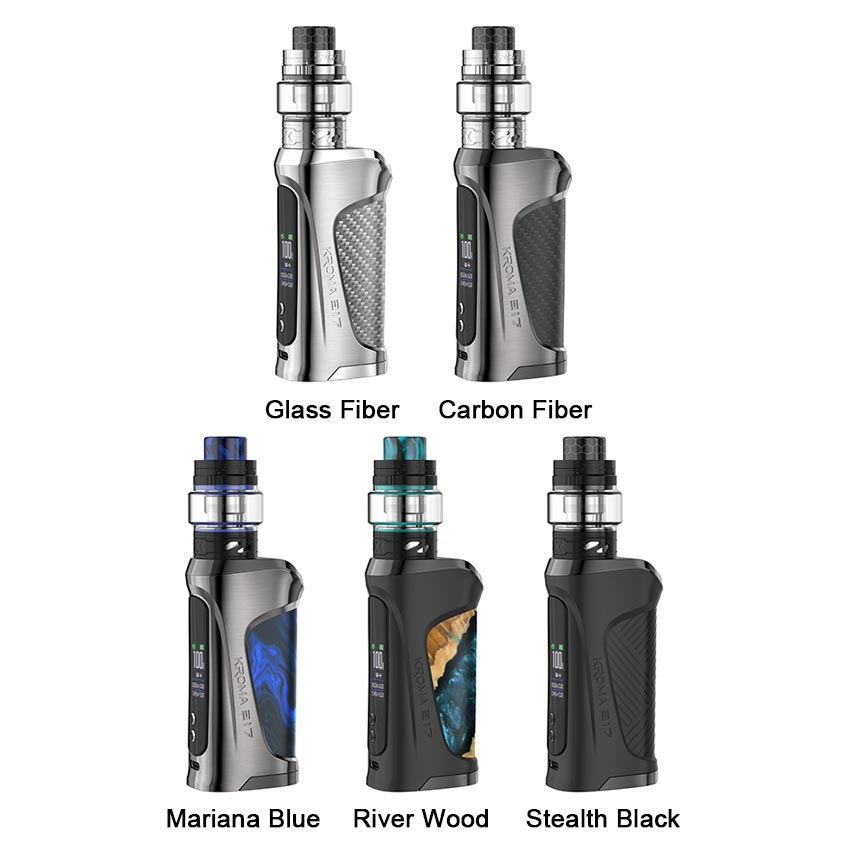 How about Z force vape atomiazer in USA?
Innokin Kroma 217 uses a leak-proof design so that even if you fill the whole tank, you won't have any problems, no more worries about leaks. By the way, the Z Force sub ohm tank plays a vital role as you can fill it with 5ml of e-juice in the top fill system, perfect for RDL and DL vaping enthusiasts, based on the ZF Coil And DuoPrime Wicking, giving you a fantastic experience.
What does expect for the Kroma 217 Kit?
The Kroma 217 Kit requires a single battery, any of the 18650, 20700 or 21700 batteries, with the 21700 giving you a maximum output of 100w, you can't go wrong. On the side of the Kroma 217 Kit you will find a slim screen to view the power and charge data while smoking, a harmonious and comfortable combination.
If you're considering getting your hands on an elegant and sturdy kit, this is surely an opportunity not to be missed to get the most affordable vape devices on vape deals cyber monday.
You may also like: